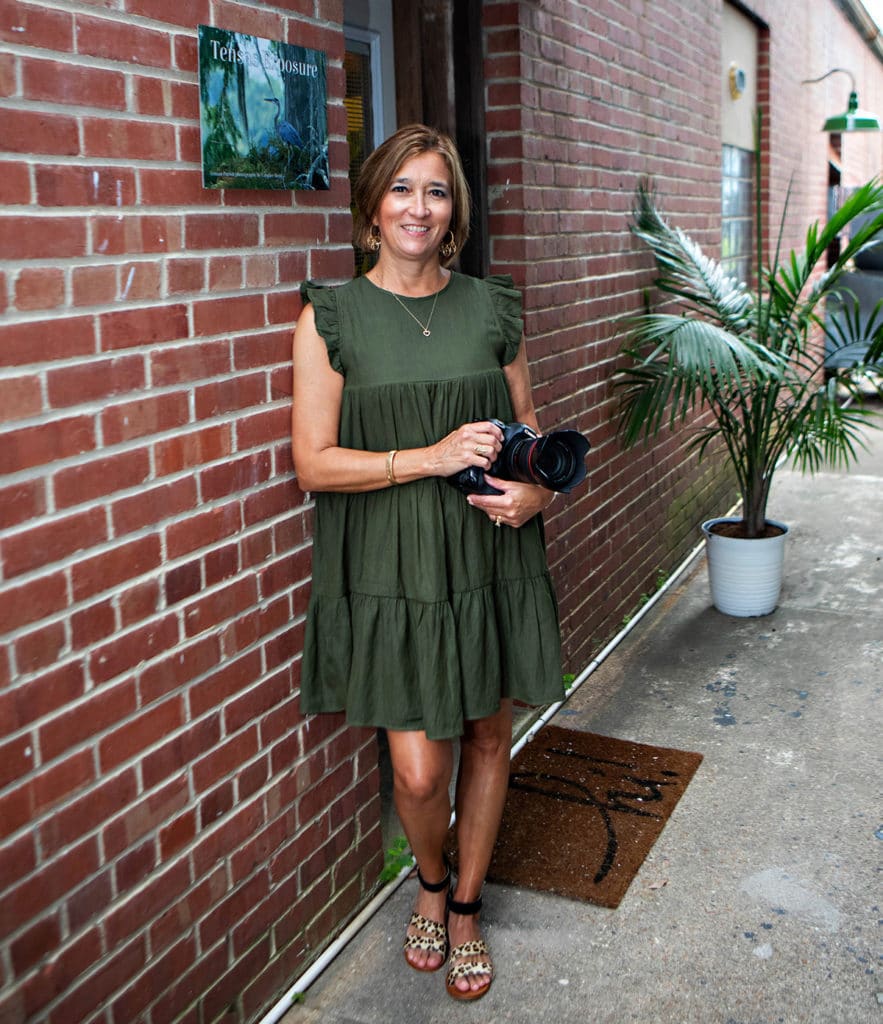 Candice Head
The owner of a photography studio in Louisiana since 2004, Candice Head uses our products in a very unique way! After publishing a book, Tensas Exposure, in 2017 which gained a lot of local interest, she opened a gallery in the newly revitalized downtown St. Joseph. Here she sells not only her photography but also physical products customized by PhotoFlashDrive!
How do you use our products in your business?
I have a small photo gallery in our newly revitalized small town. My gallery features all nature and wildlife photos from our area. One of the main attractions in our area is an oxbow lake (Lake Bruin). It's a recreational lake with water skiing, fishing, boating, and jet skiing. People from all around come here to enjoy the lake. I have ordered the rocks glasses and stemless wine glasses featuring Lake Bruin. They have been very popular among the people visiting my gallery.
Why are custom products important to you?
My whole business is built around customized products, so I love the variety of products you offer. The quality is wonderful and everything has been popular among my clients.