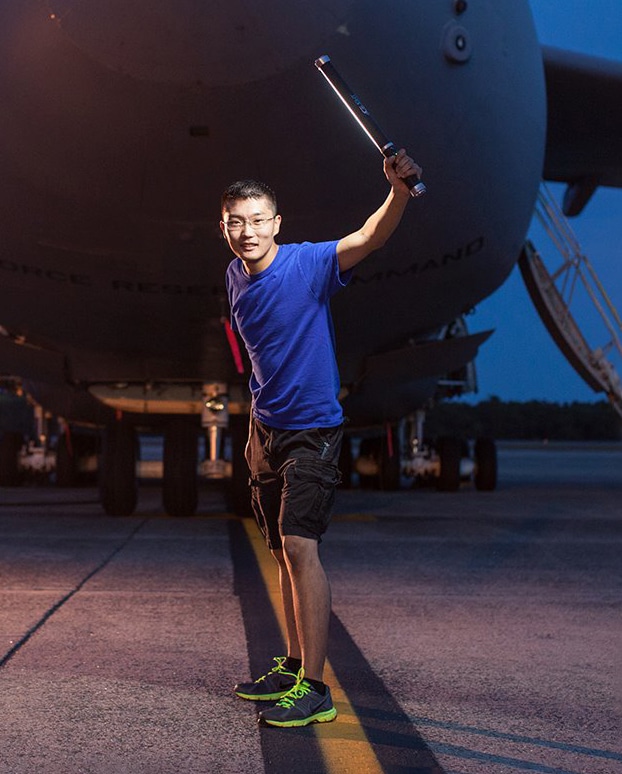 MV Films is an award winning wedding and commercial cinematography company from Southington, CT that offers the highest production level in cinematic visual storytelling.
"Our one and only goal is to tell a visual story of a wedding day or commercial business. By having a stellar team on hand to provide the creative tools and ideas necessary, we can adapt and overcome to any size wedding or commercial assignment."
How do you use our products in your business?
These custom USB wood credit card style flash drives are used with my business as our final tangible product that we are able to deliver to our wedding couples. With technology ever changing, we for sure stay up to date with the ever evolving ways of delivering our wedding films.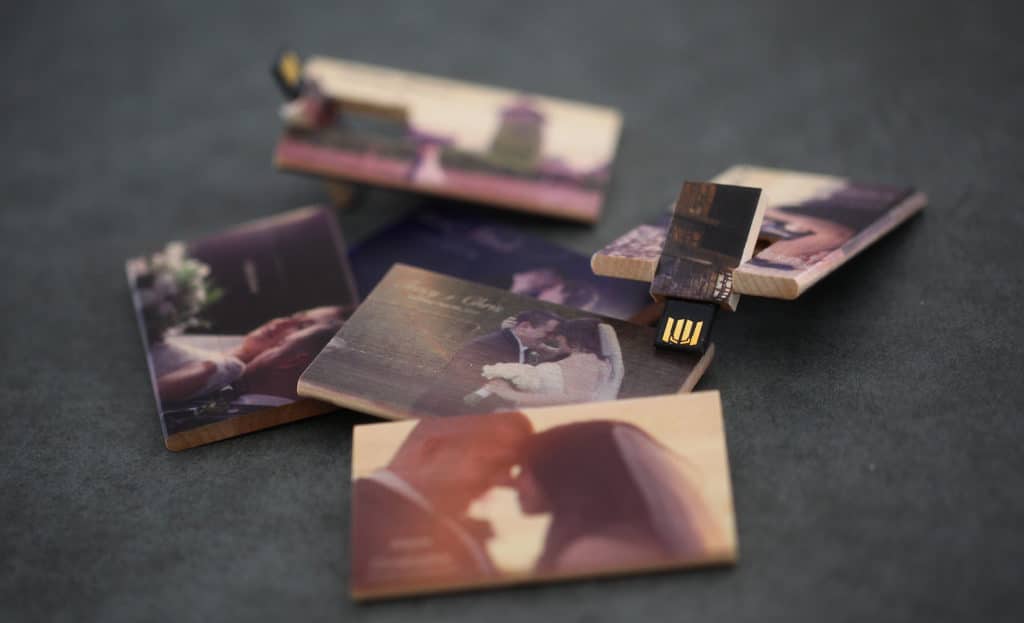 Why are custom products important to you?
Aside from our website where we deliver our wedding films with a password portal, these flash drives are a perfect way to deliver in a classy, high end designed feature and not just a regular basic flash drive. This is a key aspect to our business and our couples and everyone couple who has received a flash drive has fallen in love with them and even ordered one, two, three drives total! Having a personalized method of delivering our flash drives does enhance our quality of performance as well as making sure we stand out from all the rest! MV Films likes to definitely be unique and impressionable!
Why did you choose this specific product?
We chose this specific product simply because it stands out. It makes our couple's go "Wow" and that's incredible and that is the exact reaction and feeling we want to be able to deliver when it comes to our wedding cinema films. We want our couples to never forget their flash drives and want to showcase them off when desired.
Is there another product you purchase from PhotoFlashDrive you feel pairs well with THE CREDIT CARD FLASH DRIVE?
Yes! The digital Playbook is a new feature of ours that we are just starting to offer for our 2022 wedding season. All of our couples who have seen our sample Playbook have fallen in love with it and it is such a great feature to add onto their wedding film package as a deliverable. We love it too!
Describe the best reaction you've gotten from a client when giving them this product
Our best reaction was to one of our wedding couples from 2021 where we presented them their flash drives and Playbook. Our bride and groom knew about the flash drive designs previous as we had shown them some samples of what they would get, but the digital Playbook was a surprise to them as we are rolling this out for the 2022 wedding season. So, when they begin to open the gift box we made, they opened the playbook and were just completely shocked and thrilled that we delivered this to them as their full wedding feature. The smiles and emotions that came about were ones that I know as the owner of my business will not forget. I know now how successful everything from the flash drives to the playbooks will be for our seasons moving forward and its exactly what our final deliverable goals are to be!