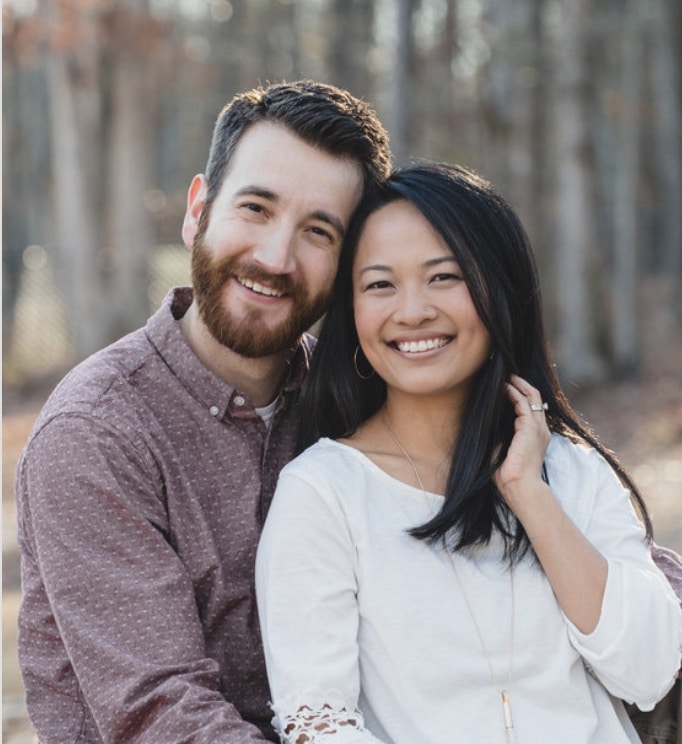 The Blumes
Customers for years, The Blumes are wedding and portrait photographers, educators, parents and world travelers! Having met in Tokyo, Japan while traveling separately, their roots and business are set in Atlanta, Georgia. 
Their philosophy? "Tell unforgettable stories through images that speak volumes."
How do you use our products in your business?
We're using The Blumes branded products everywhere you turn in our business! It's all part of the client's sensory experience, which helps us to provide a real luxury service. They feel the texture of our logo on the wooden box that we place in their hands, as they come into our studio after their wedding. Nestled inside the box they uncover our branded wood USB drives, containing their print-ready wedding images. Likewise, as the exclamation point after clients step into our private cinema to view their wedding film Premiere, we present them with a large wooden box that contains a bottle of wine as well as proof prints and their video files on USB.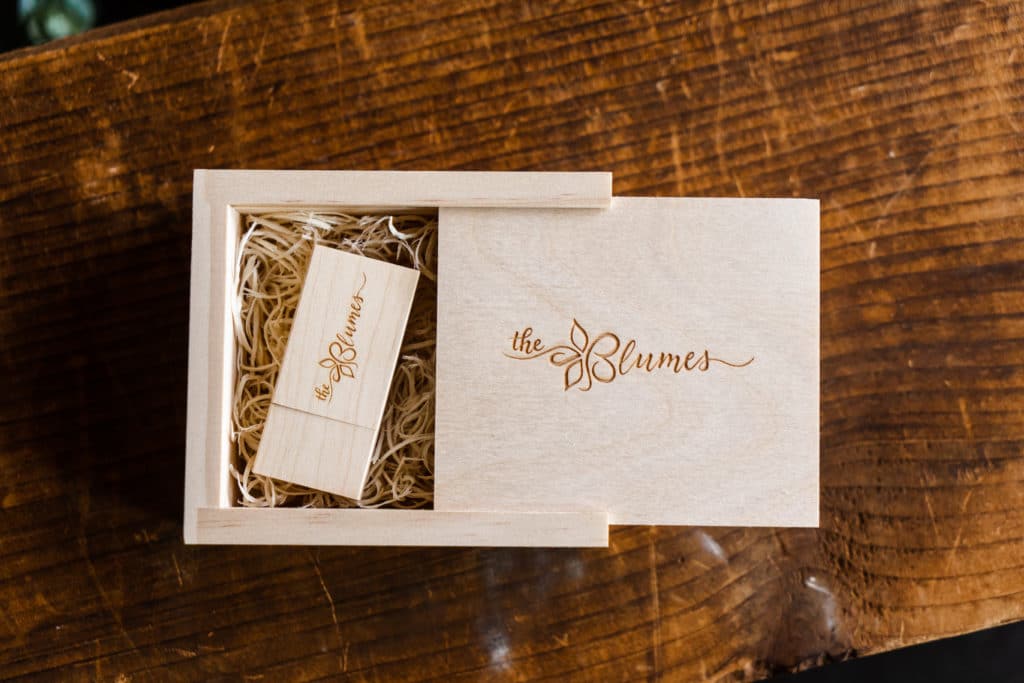 Why are branded/custom products important to you?
Sadly a client cannot really feel the value of a digital file; in fact, the frustration of slow downloads and glitches makes online delivery a liability. We never want negative feelings associated with our brand.. only ease and luxury. In our clients' minds, we've seen how the hand-crafted feel of PFD's wood products (which we chose to match our earthy brand) is a tangible representation of the value of what's inside. When they receive a beautiful, layered package from us, the client gets to anticipate the joy of opening an heirloom they feel has significant personal value.
Why did you choose these specific products?
Our brand is all about history and legacy. For our clients, it's not glitz, glamor, or flair that attracts them to us (although PFD has products to serve fancy clients who like those things). While many of our weddings take place in ballrooms, even more take place in barns on the family farm. So we chose PFD's wood designs to communicate the idea of "hand-made" and "down-to-earth authenticity." Our couples gravitate to our love of marriage, and they know their wedding is just the kickoff to something bigger, harder, and more rewarding. So we want the products we place in their hands to remind them of an old wood steamer trunk that might contain long-protected old love letters. In a way, the photos contained inside are exactly that!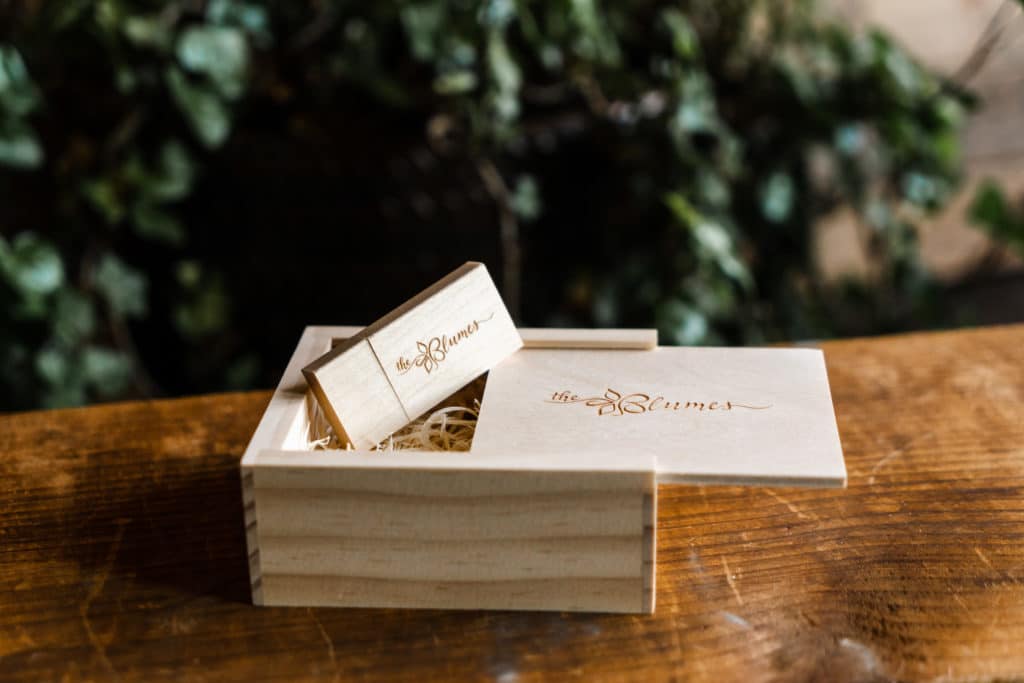 Describe the best reaction you've gotten from a client when giving them these products:
With tears in her eyes, a bride blurted out, "Oh my gosh! I didn't want to say it out loud, but I was praying that it was for us as soon as I saw it!!" We place our wood presentation products in the center of our studio table when clients arrive for their sales appointments. We don't make a fuss about it, but the packaging just calls out to them "open me!" So at the end of the appointment, we reveal that the beautiful items belong to them and — after so much anticipation mounting — they can't wait to open the boxes and look inside!