This is a guest post by Brittni Schroeder who is a Life and Business Coach living in Houston, TX. She specializes in building confidence in female entrepreneurs and giving them tools to help them succeed.
---
Do you find yourself scrambling trying to find something to post on Instagram? Do you write and rewrite your captions trying to think up something original and clever to caption your image? If this sounds familiar, don't worry—you're not alone. In this post we'll show you how to plan a month of Instagram content in just an hour.
Social media can be an amazing tool for entrepreneurs. Being consistent is essential to optimize its benefits. However, most of us have a love/hate relationships with Instagram, the algorithm, and the unpredictability. When it comes to Instagram we face several obstacles. We need to learn to identify these obstacles, form a strategy, and execute. One of the biggest obstacles many are faced with when it comes to social media is consistency. By implementing some time management and planning skills, you can alleviate a lot of unwanted stress when it comes to Instagram.
It's time to get organized!
1. THINK OF CATEGORIES
Think of 5-10 categories that represent you and your brand. Think of your Ideal Client Avatar (ICA). Your goal is to connect with your audience and try to serve them. What are some categories in your life that are going to help you connect with your audience? Try to come up with things you are passionate about that your audience would be as well.  Often our ideal client is similar to ourselves. If that is the case, what are things you would be interested in if you were on someone else feed? Here are some of my categories:
Business Tips
Life Coaching Tips
About Me
Family
Travel
Food
Your categories can change and that is okay, but try to list at least five to get you started.
2. DETERMINE A REALISTIC FREQUENCY
Determine how many times a month you want to post. Remember: the more you post the better. If you can post twice a day you are a ROCKSTAR, but if you can only post 3 times a week that is okay too. For the best results try to post a minimum of 5 times a week. After you have decided on a realistic number, multiply that number by 4. I want to post 6 times a week (6×4=24). I need to come up with 24 posts a month.  Then I divide 24 by the number of categories I have (24/6=4).  Four is the number or times I need to post from each category. I need to come up with 4 images and captions for each category. When you do it that way it doesn't seem so overwhelming.
3. GATHER OR CREATE IMAGES
Once you have determined your categories, start being intentional about gathering images. If one of your categories is food, try to take a picture of your burger next time you are on a date. If one of your categories is books, take a day and walk around Barnes and Noble taking pictures of some books you are interested in reading or have already read. Designate a folder on your phone or on your computer and start gathering images that fit within each of your categories.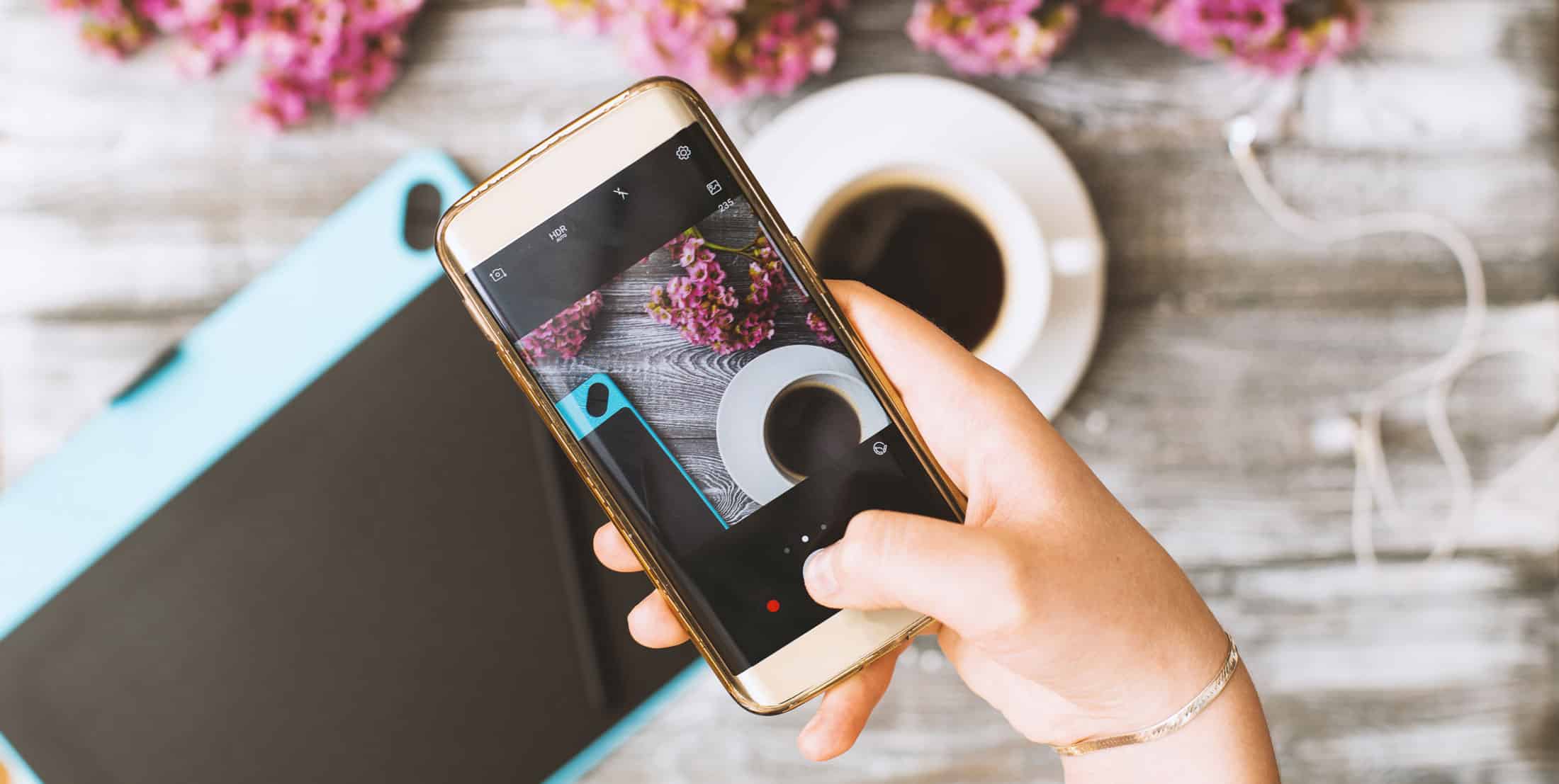 4. WRITE YOUR CAPTIONS
Make a list of your categories. Below each category, jot down as many relevant ideas as you can think of. Remember you always want to connect and/or bring value to your audience so think of how your caption will do that.  For example, if I want to post about books I would post about a book that might interest my audience. People love dogs so I might post about my dog to connect with the dog-lovers in my audience. Once you're finished, you will have an entire list of caption ideas.
5. THINK OF EXTRA CONTENT
Look at your calendar and see if there are any holidays, National Days, promotions, or giveaways you want to post. Add these to your caption and shot list.
6. SCHEDULE
Now is time to schedule your month. First, place all your extras on your calendar. Next, you will want to fill in the blanks in order of your categories. Keep repeating the categories until your calendar is filled.

EXECUTE
There are several planning apps you can use to preplan your Instagram. You can also use Instagram and save your posts as drafts. At this point, you should have your images and caption ideas ready to go. Now it is time to write out your captions and post. Designate 1 hour at the beginning of the month  to plan your social media. Then designate a different time to batch all your posts or break it up into once a week (this is what I do).
By planning ahead you will free up your time and relieve stress. It also will help you to stay consistent. Don't let your social media overwhelm you and take over your days. Get organized and plan. I promise it will pay off.
---
Brittni Schroeder is a certified Life and Business Coach. She spent the last 10 years as an award winning photographer. Her work was featured in The Wall Street Journal, Good Morning America, Mozi Magazine, The City Magazine and several other publications.
With her Life Coach skills she empowers women with confidence and then gives them the business skills they need to succeed.
She's also the founder of THE COMPASSION CLUB, a nonprofit. As the founder and spokesperson for the foundation she speaks and implements clubs in schools all over the United States. She teaches youth the healing power of kindness and love through service. The foundation has granted nearly $20K in scholarships and grants since 2017.