Description
Rustic Wood Slide Box For Hard Drive or SSD
Deliver your largest files in style with the Rustic Wood Slide Box For Hard Drive or SSD. Choose from many different lid options to suit your needs.
SPECIFICATIONS
Normal Imprint Area
Hard Drive Box: 3.5″ x 3.5″
SSD Box: 2.5″ x 2.5″
Full Bleed Imprint Area
Hard Drive Box: 5.625″ x 7.625″
SSD Box: (please use template)
Product Dimensions
Hard Drive Box
Exterior: 6.125″ x 6.125″ x 2.25″
Interior: 5.375″ x 5.375″ x 1.5″
SSD Box
Exterior: 4.125 x 3.75 x 1.625″
Interior: 3.375 x 3 x 1.125″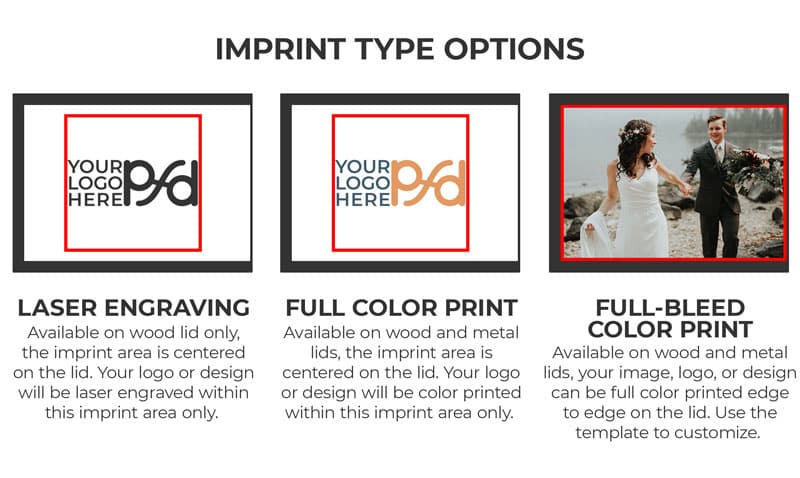 WHAT'S INCLUDED
Rustic Wood Slide Hard Drive or SSD Box
Wood, clear acrylic or metal lid
Brown ribbon
TEMPLATE DOWNLOAD
Click to download the full-bleed template for the size box you're purchasing.