Description
RUSTIC WOOD SLIDE WINE BOX
Aged to perfection. Sustainably harvested. Handcrafted. And we're not even talking about the bottle you will choose to put inside of it! When you first hold our Rustic Wood Slide Wine Box in your hand, take note of the smooth finish of the wood. Enjoy the scent of the pine used to create it. Admire the perfect fit of the dovetail joints at the corners. Recognize the intelligence of the interior cradle. Then think about how this box was made by hand in Connecticut.
When given to clients as a token of your appreciation, they will not only recognize the quality of the box, but the quality of their decision to work with you. The interior of the box is sized to accommodate most* common sizes of wine bottle, and the grooved wooden insert is thoughtfully designed to cradle the bottle's neck to minimize movement during delivery. Each box is constructed from pine and features a wood, clear acrylic or metal lid that slides in and out and can be fully customized with laser engraving or full-color printing in either portrait or landscape orientation. On the wooden lids, laser engraving gives a rustic "burnt" appearance to this product.
Looking for the Rustic Wood Slide Champagne Box size instead? Click here!
SPECIFICATIONS
Imprint Area (lid top)
Large: 11″ x 3.5″
Small: 6″ x 3.5″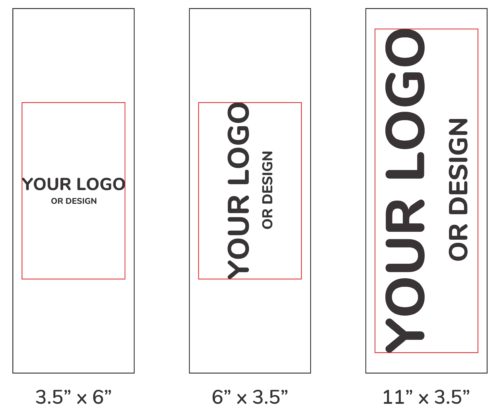 Product Dimensions
Exterior: 4″ x 4.812″ x 13.5″
Interior: 3.375″ x 4″ x 12.687″
WHAT'S INCLUDED
Rustic Wood Slide Wine Box
Wood, clear acrylic or metal lid
Attached interior bottle neck stabilizer