For A Limited Time
TAKE $20 OFF WHEN YOU SPEND $99
Expires December 14, 2019 at 11:59p ET. Cannot be combined with any other offer. Not valid on outlet or sale items.
use code | snowflake
We offer the largest selection and variety of no minimum custom USB flash drives in the industry. Our sub-surface laser engraved Crystal Flash Drive with 26+ cap colors is elegant and classy. If wood flash drives are more your style, we have over 40 different colors and finishes to choose from. Customize and personalize with options to laser engrave or full color print–no extra charge, ever.  
SHOP ALL FLASH DRIVES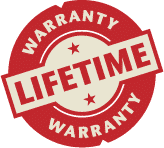 Top Quality Flash
We offer the most reliable and consistently top performing customizable, no minimum USB flash drives out there. With more than 25 styles and over 550 different looks, our drives are available in 4GB, 8GB, 16GB, 32GB, 64GB, and 128GB capacities–with most available in USB 3.0 from 16GB and up. We're so confident in the quality of our drives, each one includes a lifetime warranty.
Learn More
PlayBook is an innovative new way to present videos & films, slideshows, presentations and more. This video brochure is unlike any other: you can buy just one at a time, fully customized for no additional fee. Choose from different cover options including the new Full Wrap PlayBook which can be completely customized edge to edge with any design.
Shop PlayBook