Cara spent the first 20+ years of her career working in corporate America which she says now 'makes me immensely grateful to get up every day and have full responsibility for bringing joy to yours' when it comes to her photography!
"I believe everyone deserves to exist in photographs. I believe the most important element of our Senior session is creating something unique, just like you."
How do you use our products in your business?
Our core business is luxury, fashion inspired High School Senior photography. The Sanremo bluetooth bottle is the showcase item in surprise gift boxes that I give to every High School Senior client when they arrive for their session. Our experience is completely customized and very high touch and the gift boxes are crafted to match our brand experience. Each box has a handwritten note thanking them for choosing our studio, their favorite snacks, and a motivational message card. The Sanremo is absolutely the 'wow' product in this box.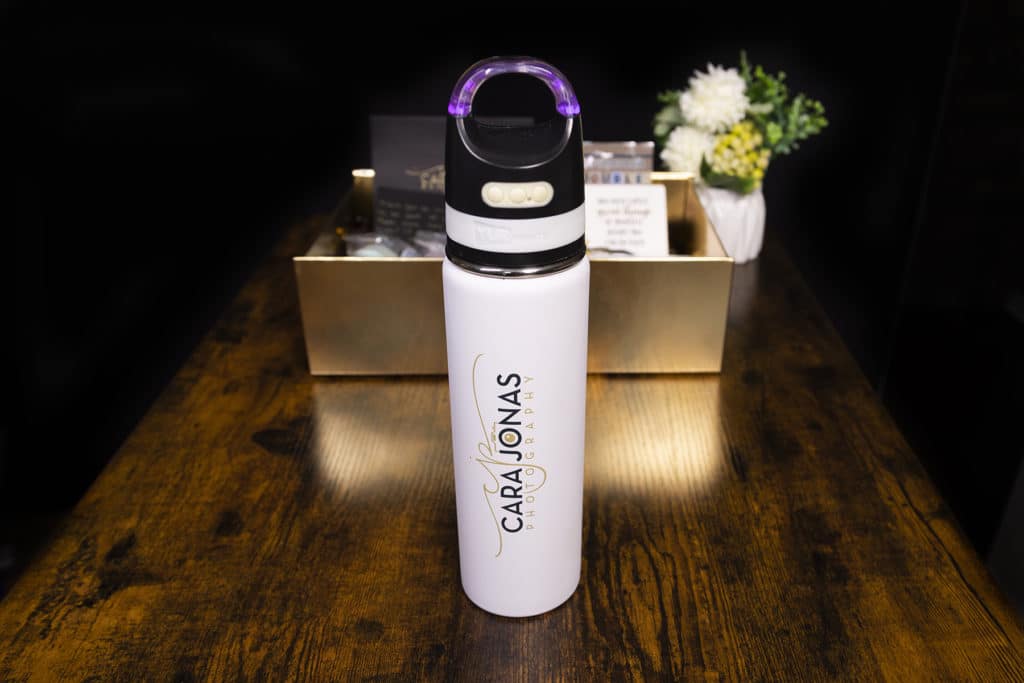 Why are custom products important to you?
High quality, unique branded products are important to my studio because they reinforce our studio's position in my market as luxury and personalized. These bottles are products that teens incorporate into their daily lives. They are a natural way for my Senior clients to share their experience with my studio with their friends.
Why did you choose this specific product?
The Sanremo bottle is a perfect match for my High School Senior clients because it meets their passion for technology and combines it with an eco-friendly water bottle replacement. It has a certain 'cool factor' that really resonates with our Seniors. It is truly unique, just like our studio, and just like our clients.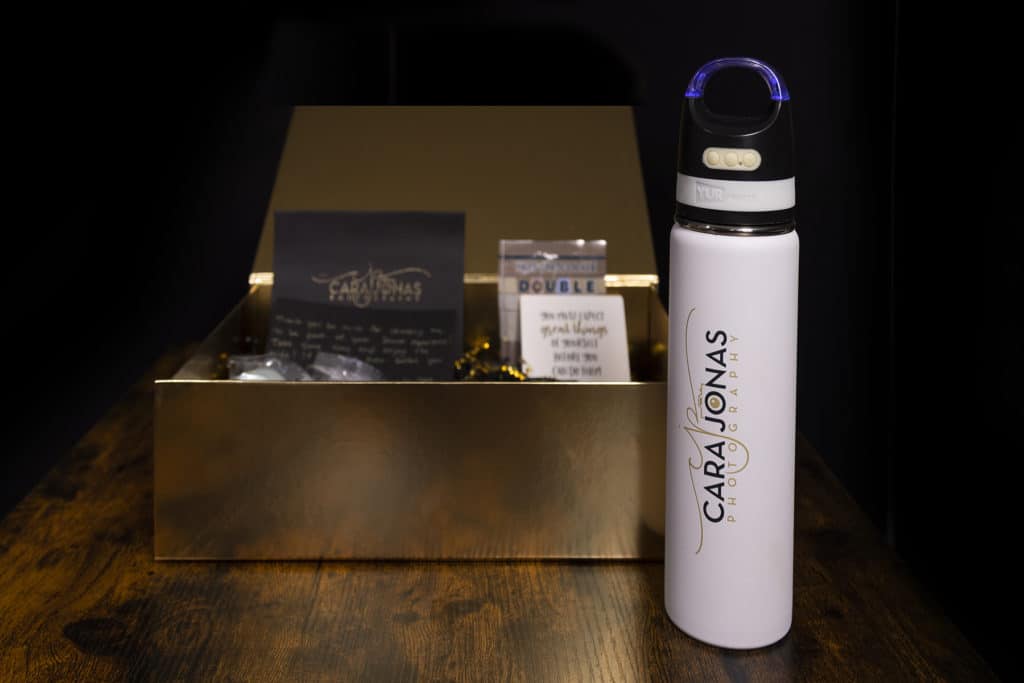 Describe the best reaction you've gotten from a client when giving them this product
My clients are always wowed by the Sanremo bottle. They usually start by saying that it's 'really cool' and when I share that it's also a Bluetooth speaker their eyes get big and their smile gets even bigger. My husband was at a shared clients home and their son was using the Sanremo bottle and they had a great conversation about his session. When a teenager chooses to use a product even after the session, you know it's a winner!

WANT TO CUSTOMIZE A SANREMO BOTTLE? CLICK HERE

Is there another product you purchase from PhotoFlashDrive you feel pairs well with the Sanremo Bottle?
My High School Senior clients LOVE technology. While the Sanremo bottle is my surprise and delight go to before their session, I also incorporate the Playbook with every client reveal at the studio. I use the Playbook to share their personalized Senior Films at the start of every appointment. It's another 'wow' moment in the overall client experience.