1. Download the latest template .psd and open in Photoshop
Click the button below to download the latest version of the template.
2. Insert your design/image(s) to the "PLACE IMAGE" layer.
3. Turn off or delete the "GUIDELINES" layer.
4. Choose "Save as…" and save file as a .JPG Quality 12 and then upload.
Guide: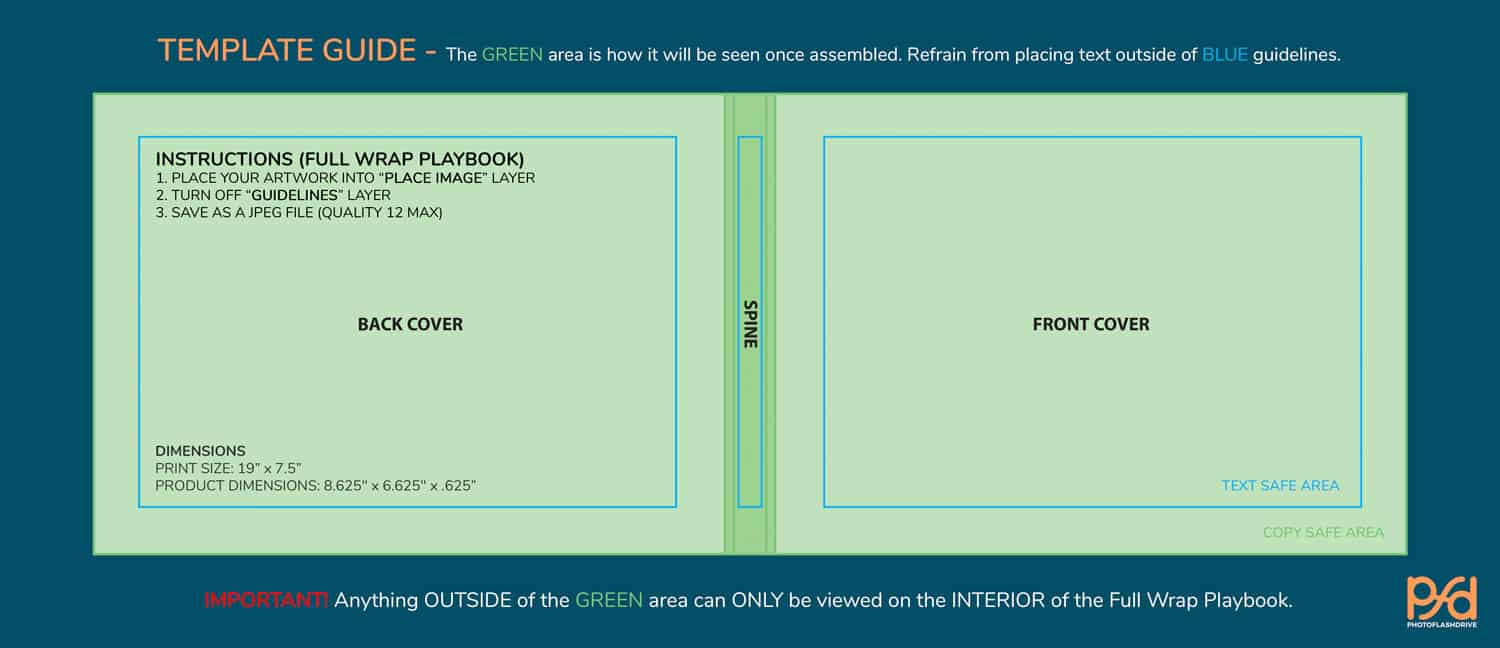 Example #1: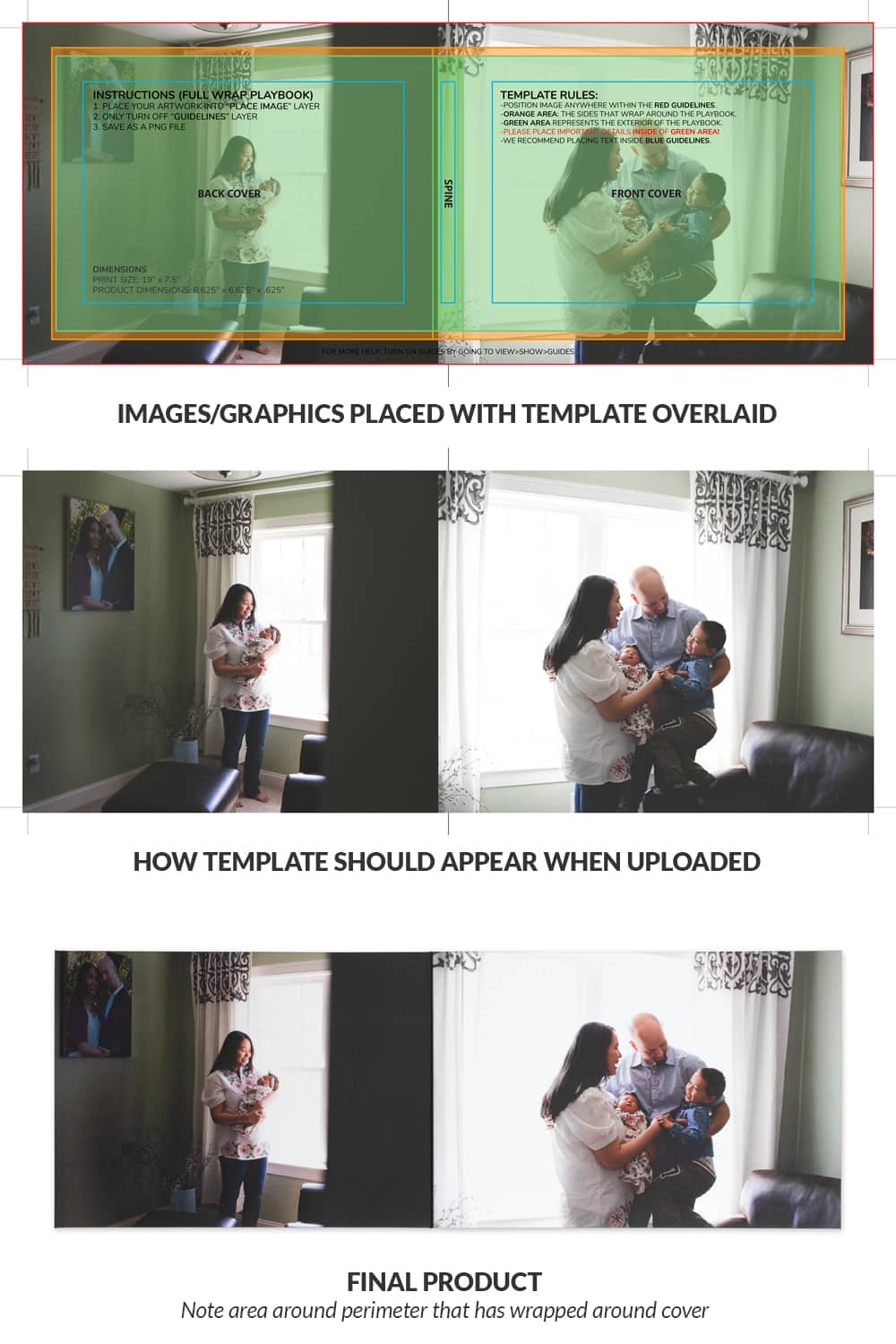 Example #2: