Some photo shoots call to be posted on social media or shared openly with family and friends while others are not intended for prying eyes. No matter the case, boudoir photographs deserve to be delivered to the client with class. You can increase the fun by adding a touch of curiosity, too! Below are 6 must have delivery products you should offer as a boudoir photographer!
1 – The Luminous Presentation Set
When you deliver both print and digital images from a boudoir session in our Luminous Presentation Set, your clients will know at first glance that you get it. From the outside, they'll see a beautiful box with the shine of a baby grand piano. No words, no logos. Only a box with a lock on the front. Once they use the included key to open it, they will immediately know they are unlocking some very special memories, every single time. Not only will they have physical images to hold but also the digital versions on an included black gloss crystal flash drive nestled in the front of the box. Make the presentation extra special by customizing a black, gloss, plate on the inside lid of the box.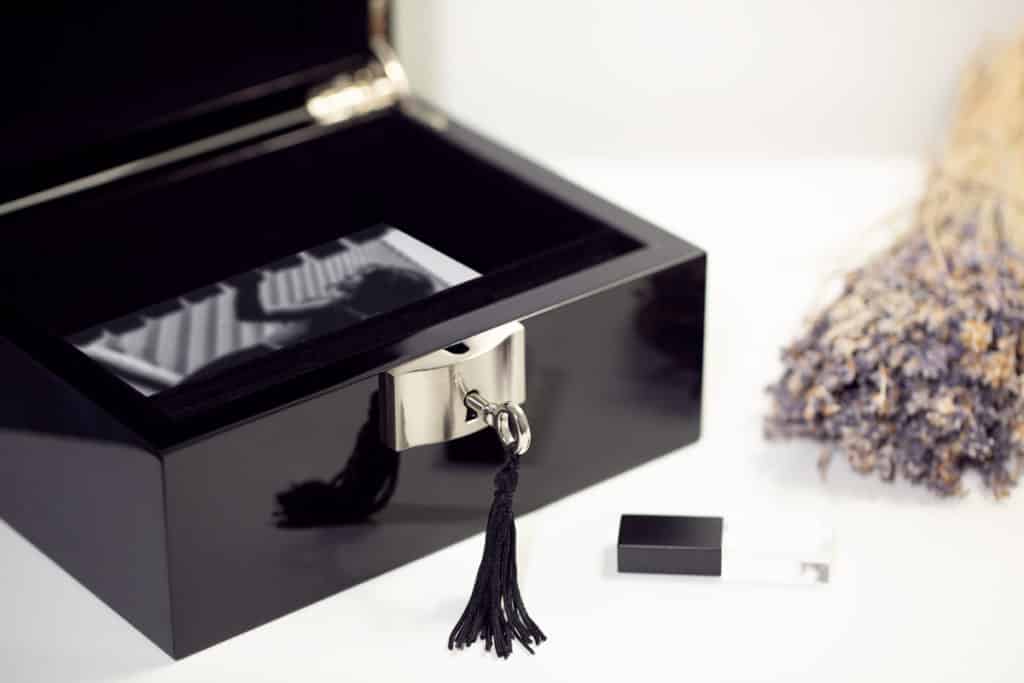 2 – Black Glass Print Box
Maybe the photos don't need to be under lock and key. Perhaps your clients are not worried about prying eyes or went into the photoshoot as a celebration. When this is the case, we highly recommend delivering final prints in our Black Glass Print Box. The ability to see into the box will definitely tease your client as to what all is under the first photo. Want to deliver digital files as well? Pair with our matching Jerry Ghionis Crystal Flash Drive.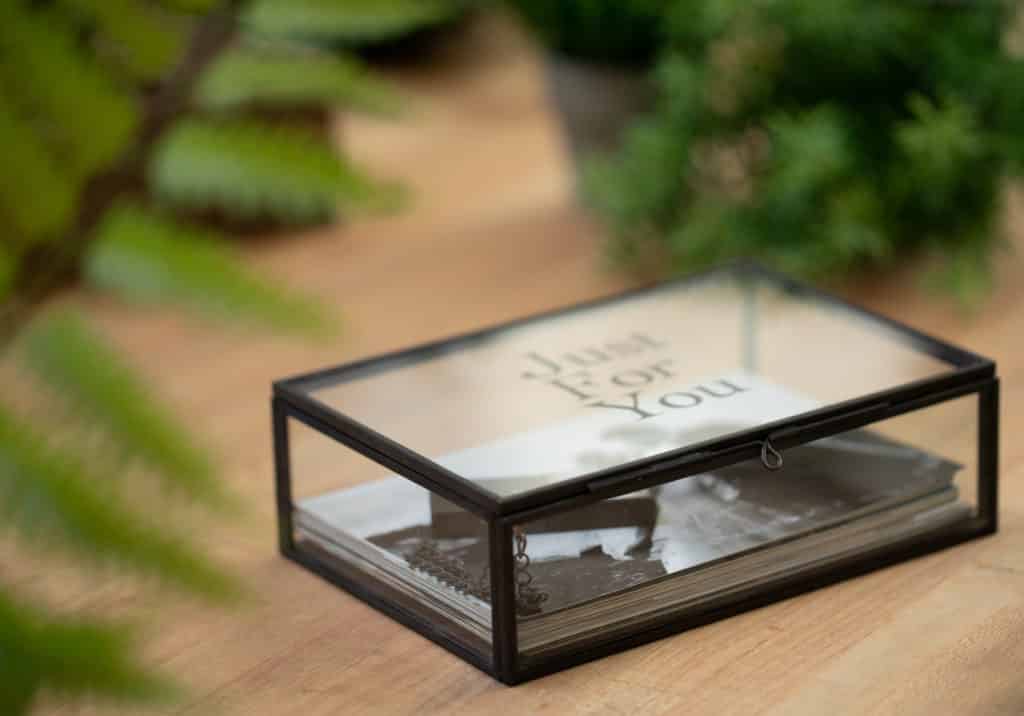 3 – Crystal Flash Drives
If you're not delivering prints but still want to impress, you cannot go wrong with our Crystal flash drives. They are sleek yet sophisticated and beg to be plugged into a computer to reveal their secret. The magic of your design hanging in the center of the crystal adds to the curiosity of what they'll find once they open the file.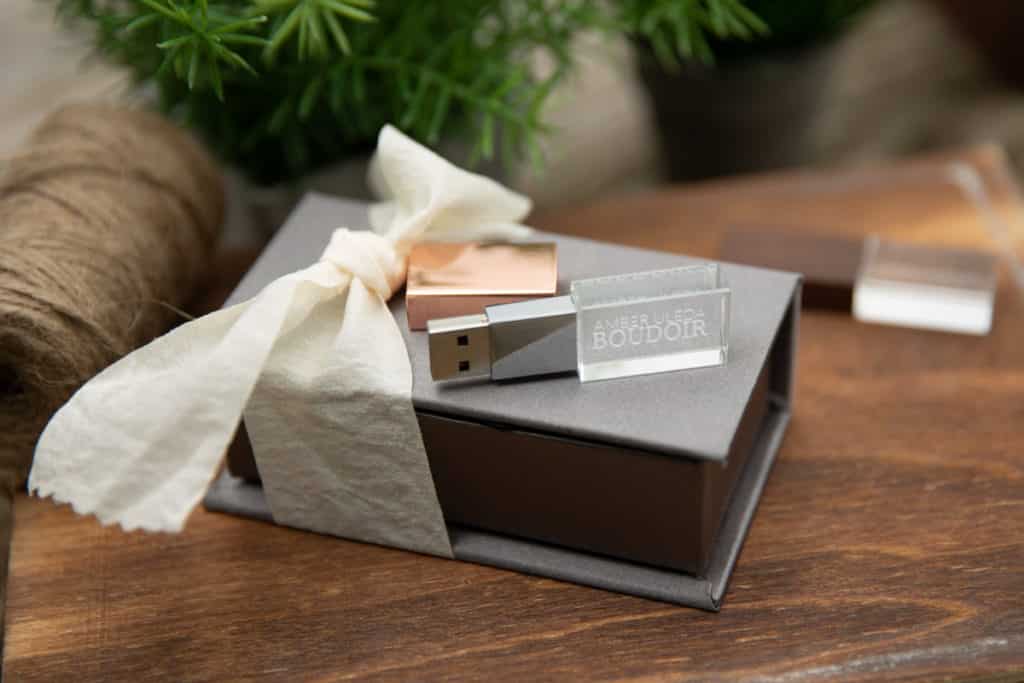 4 – Custom Image Wine or Champagne Box
When you are looking to celebrate your client, look no further. Our custom image wine boxes are the perfect balance of surprise and delight. The outside of the box is branded with your logo while the inside holds a fun secret — your favorite photo from the shoot paired with a bottle of wine or champagne of your choosing. Not only will you be providing them a gift to say thank you, but a perfect drink for looking through all of their photos! Want to include digital files? Consider our Heart Key Flash Drive that can easily be tied around the wine/champagne bottle.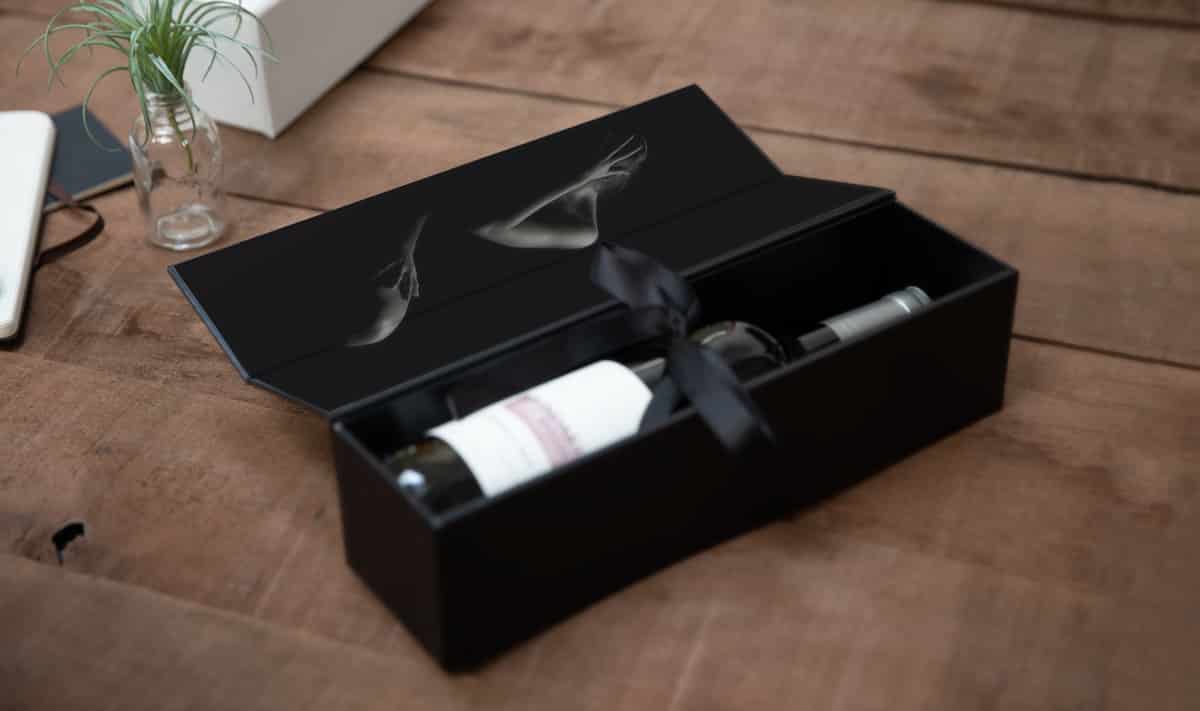 5 – Walnut Print Box
If your client has a modern touch, our handmade Walnut Photo Boxes are the perfect match. Carefully crafted right here in Connecticut, these keepsake vessels will look beautiful displayed on a bookshelf, dresser or nightstand. Customize to your clients taste with a metal lid that adds a sleek and industrial look or a clear acrylic lid that hints to what else is inside. Pair with a perfectly matching Walnut Wood Crystal Flash Drive for a complete look!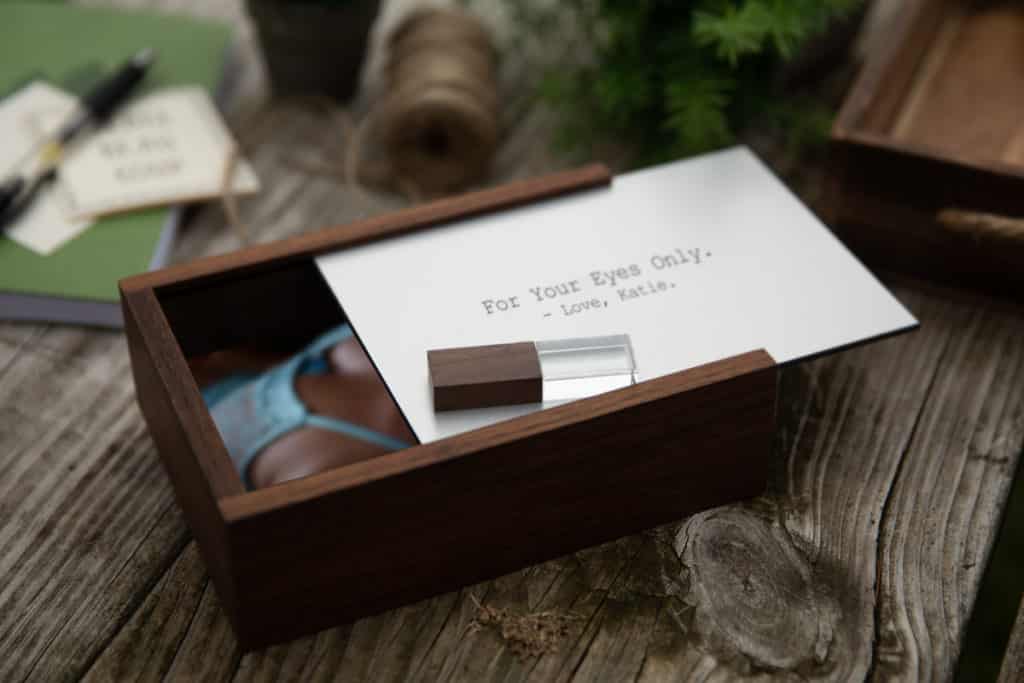 6 – PlayBook Video Player
We saved the best for last. When you really want to stand out and get referrals, this is the product you need. Our PlayBook Video Payers allow your client to relive the photoshoot in storybook form. Simply create a slideshow of your image (our favorite platform is Animoto!), export it, plug the PlayBook into your computer and drag and drop your file onto it just like a flash drive. Upon opening, your video will immediately start playing. The person you're photographing will surely love to see the recipient's jaw drop when they first open the cover.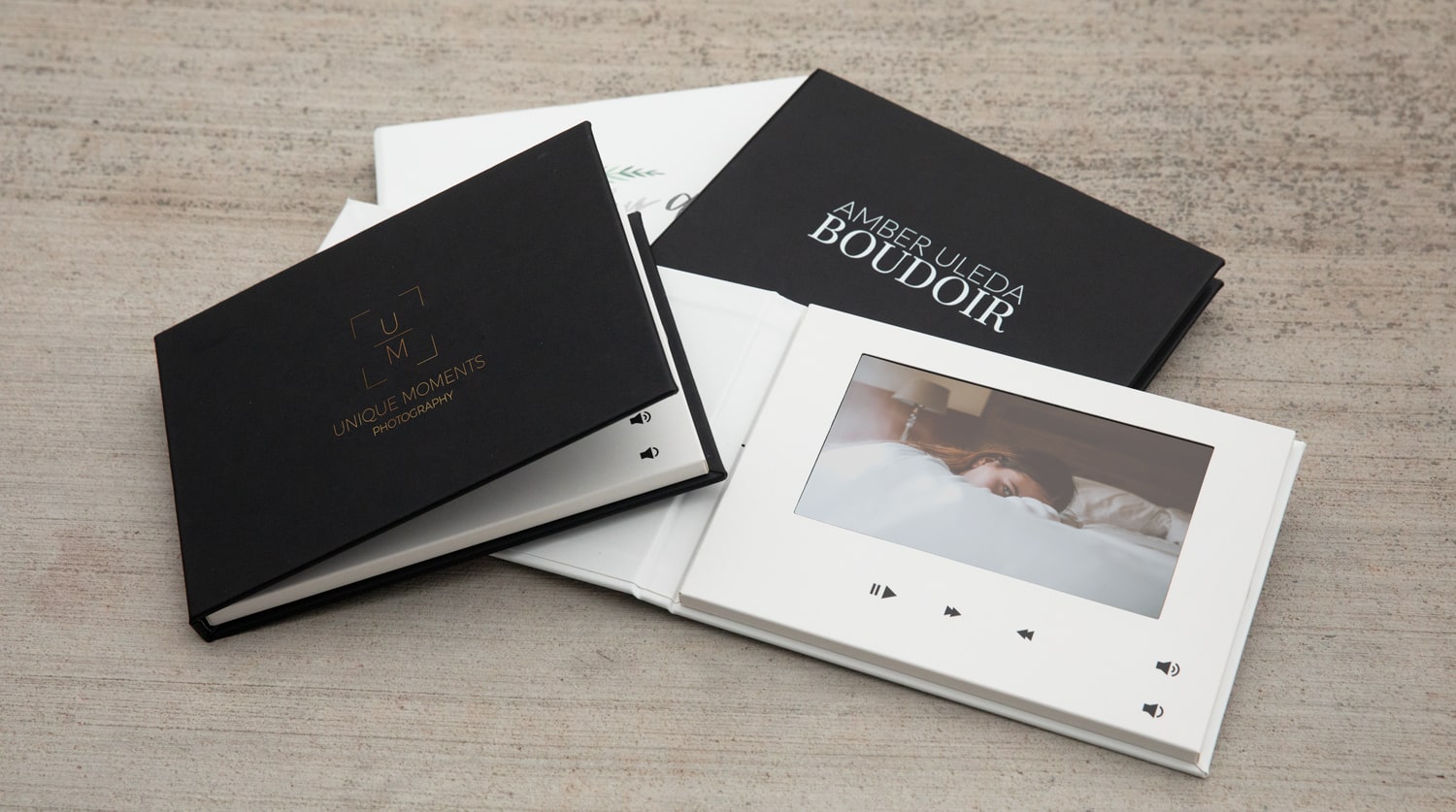 —
Boudoir photography can be fun and exciting, classy and sophisticated. The way you deliver the final images should be too! Need help finding the perfect flash drive or packaging for your delivery? Get in touch with one of our team members who can recommend products for you!